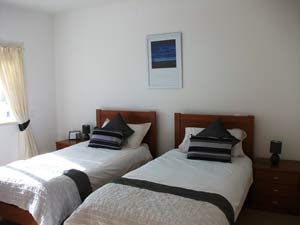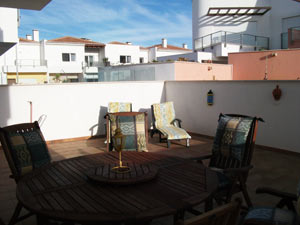 Additional features:
→ Pool
→ TV
Bedrooms: 2
6 sleeps (plus baby)
Kitchen: 1 fully equipped kitchen and 1 extralounge
Bathrooms: 3 bathrooms
Distance to the beach: 350m
Balcony or terrace: 2
Further information
Casa Pyle is a brand new townhouse situated in a private condominium with a heated and shared pool.
It offers 2 ensuite bedrooms with balcony on the 1st floor, further it has got on the ground floor a fully equipped kitchen, 1 bathroom,
lounge (with bed settee to sleep another 2 people) and a spacious private terrace with chairs, table and sun loungers. The max. can sleep 6 people plus a baby.
Extras: TV, dvd player, ipod/phone speaker, x box with games, microwave, dishwasher, washing machine, dryer.
The pool is shared and heated.
E-mail